5 tags
2 tags
6 tags
4 tags
6 tags
Watch
This is a trailer for an upcoming time lapse of a trip I shot a few months ago going from London to Iceland. Thanks to Jessica Zollman and Michael O'Neal for collaborating on this one, and to IcelandAir for sending me and two fellow photographers on the trip so that I could make one of my weird time-lapses. The final two minute video is getting close to done so I wanted to release a trailer....
2 tags
"Very excited to announce that Icelandair is sending us to London and Iceland to..."
2 tags
1 tag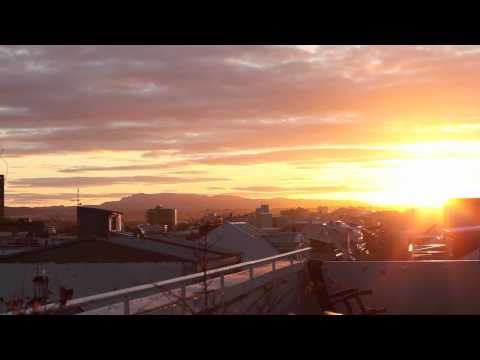 1 tag
Watch
Birthday Bonfire The birthday of Stephdub
1 tag
Watch
24 Hours in Texas 2,204 Photos shot over 24 hours on a balcony in Austin. Song is She's Got You by Patsy Cline. Edited in After Effects CS5. More of my timelapses here:  flickr.com/photos/boltron/tags/timelapse/
1 tag
Watch
SXSW 2010 Backwards 5,404 photos and three hours of video, mostly shot on a 5D2 with a bike-mounted tripod plus a tilt-shift lens at SXSW 2010. Edited in After Effects CS5 and iMovie on a 13" Macbook. Thanks to everyone at the SF Embassy, and at SXSW in general. Quadruple rainbow thanks to @lbm, @sgoralnick,@jayzombie, and everyone that gave me tips on editing this. Also thanks to all the...
1 tag
Watch
Time Lapse of Everglades Camping 1,572 photos shot over seven hours on an island 68 miles South of Everglades City in Florida with a 5D mk2 and a cheap knock-off time lapse controller that works great. The beach is called Middle Cape Sable, and is the southernmost point of the continental US. Camped there with six of my awesome family members. The music, suggested by cousin Kristen, is Clelia...
1 tag
Watch
A Dinosaur Family Explains Information Architecture Our Grand Prize Award-Winning entry for the Explain IA Contest. Shot and directed by Nate Bolt and Kate Nartker who make these weird videos for fun as Beep Show. This one was for for Bolt | Peters. Starring Audrey as "daughter" and Frances James as "mother." Huge thanks to everyone that helped. Especially Cyd Harrell for...
1 tag
Watch
SHOTS New Years 2010 Between 12:30am and 1:22am on the first day of 2010 we took 314 photos. Also, there was some drinking and celebrating. This is that. Music is "Shots" by LMFAO youtube.com/​watch?v=vC—NX8252c
1 tag
Watch
Leonids Meteor Shower Time Lapse
1 tag
Watch
Whimsical Directed by Paul Octavious. Shot and animated by me with a 30ft photo pole. Starring Lis Bokt. Produced by Steph, Daniel, Cody, Derek, Eddie, and who all else was there? Ladder and dress provided by the incredibly well-stocked magical equipment truck of Ryan Schude and Dan Busta. Music is "Soda" by the Cinematic Orchestra This was done as the excercise in shooting whimsical...
1 tag
Watch
Phoot Stars The sky above our phoot camp. Lightroom to process photos, After Effects to assemble timelapse and do the pan and zoom, and iMovie to edit and add Bob Ross.
1 tag
Watch
Soothing I find the macbook instruction guy very soothing, and I also find these people swimming very soothing. Combine the two and.. ummm. i don't know.  
1 tag
Watch
Lake Shasta Time Lapse '09 1,383 photos over two days. Music is Bob by Otto: www.youtube.com/watch?v=eeqKtHNicAI. Big thanks to Tom for helping with this one and the whole crew for such a god damned epic trip.
1 tag
Watch
Floating Berlin Quick little stop motion of Jambi, Viv, and me setting up floating pictures of random people in Berlin. Music is Justus Köhncke: TIMECODE
1 tag
Watch
Unpacking a Truck Time Lapse One 22ft penske truck. Four hundred photos. Six people. New Mexico. Man Slice. Jah love. More like these at beepshow.com And this was inspired by the original AMAZING jerk it video: vimeo.com/​1124192
1 tag
Watch
Time Lapse Dinner in Lake Tahoe at Steve's four hours, one tripod, eleven awesome people, one tiny remote, fifty photos, ridiculous dance music, elton john, and biggie. then three hours in Sony Vegas.